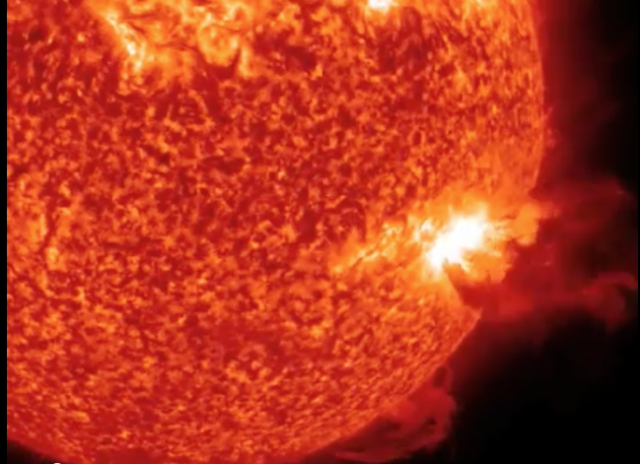 The Sun may look like a calm, steady presence from the safe distance of our vantage point on Earth, but just a slight bit of magnification shows that its surface is seething with violent activity. And every now and then some of that violence gets sent towards Earth in the form of a coronal mass ejection, causing auroras and general worries about the safety of the people and hardware we have in orbit.
In focusing on the material that gets sent toward Earth, however, it's easy to overlook the fact that not everything that gets shot out of the Sun is energetic enough to escape its gravity. A lot of material obeys the dictum "what goes up must come down" and ends up crashing back to the surface of the Sun. Now, scientists have imaged these events as the ejected material returns and strikes the surface of the Sun. Using that, they built a model that shows what happens below the Sun's surface during these impacts, a model that may have applications to the processes that build stars in the first place.
The basic process at issue is fairly simple: the eruptions of the Sun that power coronal mass ejection send a lot of mass away from the Sun, but not all of it has sufficient momentum to escape the Sun's gravity. So at a certain point, it comes to a halt and then reverses, heading back toward the surface of the Sun. A lot of it reaches free-fall speeds before it impacts—which, given the environment, is somewhere around 300-450 kilometers a second.
Read 5 remaining paragraphs | Comments